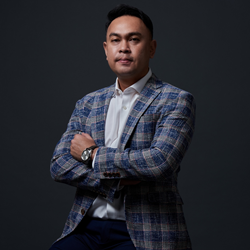 Ratchaphum Jongpakdee, MRICS, MBA, BA, PVCerts
Co-Founder
Rachaphum is a Co-Founder of Japan Valuers (Thailand) Co., Ltd. He is a licensed appraiser with over 24 years of professional experience in real estate appraisal in Asia, including Thailand. Ratchaphum is qualified as registered valuer of RICS and is licensed as property appraiser in Thailand. Ratchaphum finished his master's degree in business administration, accounting major. In 1996, at the age of 20, he started the work at Chesterton Property Consultants. When Asian financial crisis ended in 1998, Ratchaphum moved to Sallmanns (Far East), to Knight Frank, and then to Jones Lang LaSalle. During this time, Ratchaphum gained real estate valuation, advisory and property consultants extensive experience. In 2013, Ratchaphum left Jones Lang LaSalle for Colliers International, where Ratchaphum managed valuation and advisory services in Thailand. As the company grew, while it was hard work it has also been extremely rewarding, Ratchaphum promoted to GM in 2017 and Deputy Managing Director in 2018, where Ratchaphum brought company to the next level of property consultants and agency business, eventually operating his own real estate valuation and property consultants firm, Japan Valuer (Thailand), in October 2020 at the age of 44, in Bangkok Thailand.


Ratchaphum is recognized for his skills in financial analysis, real estate valuation, market research and advisory business solutions. He has been responsible for assignments throughout SEA and across a broad range of market sectors including commercial, residential, industrial and hospitality sectors.



---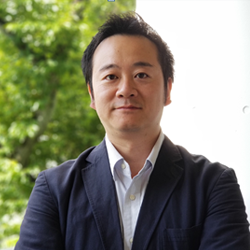 Takashi Nakazawa, MRICS,
Executive Manager | Asia
Takashi Nakazawa is a 15 years' experienced property valuer based in Tokyo and is heading the International Relations for Japan Valuers Headquarter. Takashi has been engaged in international property valuations in many locations in Asia Pacific Regions in addition to various locations in Japan. In Japan, yet not limited to, his main clients are from overseas including institutional investors, banks, general corporations, foreign embassies and high-net-worth-individuals. Takashi has experienced wide variety of property valuations from residential to commercial, and backed by his academic expertise in tourism planning and development (awarded MSc. from University of Surrey, England, UK), he is especially knowledgeable in valuation of hotels / inns, snow resorts, hot springs, and retails / restaurants in tourist destinations. His valuation scenes are from developments, to property / business rehabilitations, fair value accounting, securitization, expert witness, mortgage lending and internal decision makings.


Takashi passed national exam for Certified Real Estate Appraiser (CREA) of Japan in 2005. He became a RICS Professional Member (MRICS) and serves valuations as a Registered Valuer of RICS since 2015. Takashi is currently and long acting as the regular member of the International Committee, Japan Association of Real Estate Appraisers (JAREA).



---